The Buddies relentless attack on Cancer will tee off this year on Sunday, September 10, 2023  with an 8am shotgun start.
Join us for the 30th Annual!
Come to enjoy a day of golf, or to enjoy the world famous sausages and BEvERages, all are welcome (families and children included)!!
We have raised
$105,000

for cancer related charities!
All proceeds are collected through the Veritas Foundation
Our goal is to beat last year's donation of $15,000.00
In 1994, the North West Devils were awarded $500 for winning the Bill Bolton Consolation Men's Hockey Championship. Excited and not knowing what to do with the bounty, we decided to put the funds towards a golf tournament and BBQ. The event was so successful it is a ritual.
Nearly the entire original Devils continue to take part in the tourney (though none have ever won), much has changed. Most notably, the bachelors have become fathers making their wives and children part of the Buddies. That is what makes it special.
Although trophies for low gross, closest to the pin and longest drive are awarded, the real challenge is improvement. We keep track of each player's score year-in year-out to determine the coveted Most Improved Golfer. So don't be afraid if you have never picked up a club, many a hacker has turned near-pro at the Buddies. Sadly, many of us have worsened as well.
Roughly 80 participants now take part in the annual event, which does not include the many friends and family members that attend afterwards just for the BEvERages and world famous sausages. We've even added live music to spice up the ambiance.
Remember all are welcome regardless of handicap-any Buddy of yours is a Buddy of ours.
The challenge is on!
Proper attire is required at all times while on the golf course. Any
player not adhering to the dress code, will not be allowed on the
course, and will forfeit any fees paid.
Proper attire includes:
– Dress shorts or slacks
– Golf shoes or soft-soled footwear
– Shirts must be worn at all times
– No tank tops or halter tops
– No tracks or sweat pants, cut-offs or short shorts
No more than foursomes permitted.
Unnecessary slow play is not permitted. Slow groups with a clear hole ahead must allow faster players through or will be required to leave the course.
No alcoholic beverages allowed on the golf course.
You must obey Course Marshall or you will lose the right to play.
Pull carts, gas carts, and golf bags are not allowed on tees and greens, including the aprons.
You are responsible for all damages to carts and golf course.
You must replace divots, repair ball marks on the greens, rake all traps.
Greens fee good for one round only.
The course or its owners are not responsible for lost or stolen articles or personal injury of any kind, for whatever reason, to anyone on the property.
It is a best ball tournament.
That means each player hits his/her shot from the spot of the last "best" shot.
The score is calculated as a team total.
Each "best" shot is determined through consensus of the individual team members.
Please ensure that Mr. Mulligan is not in any foursome.
Obey all out of bounds markers.
Please obey speed limits on driving carts-police are on duty.
Have a good time! If you don't have a good time it's your own @#$%$#% fault!
Good Luck!
We would like to thank you in advance for you co-operation, and we hope you will have an enjoyable game.
2022

Champions:

Team Next Edge: Braydon Evans, Rich Goode, Larry Guy, Tom Jarmai

Runners Up:

Team Mediterranean: Paolo LaMonica, Rudy Morrone, John Zinati, Michael Francella

Closest to the Pin:

David LeClaire, Brooke McClelland

Longest Drive:

Braydon Evans, Barbara Hacking
Putting Challenge:  Tied – Mitch Sager, Warren Downs

2021

Champions:

Team Palozzi (Nonno Ennio, Sons Michael, Lucas, and Nicholas)

Runners Up:

Mark McLarney, Terry O'Brien, Bruce Cormier, Dan Dunn

Closest to the Pin:

Steven Daily, Anthony Scilipoti

Longest Drive:

Nancy Boyd

Best Dressed:

Barbara Hacking and Nancy Boyd (both came dressed up in costume)

2020 – Glenn Belcourt, Barb Hacking, Dan Della Rosa, Fred Nanouris
2019 – Paul Greven, Andre Tilban Rios, Joe Younder, Michael Nitsos
2018 – Kathleen Wong, Mike Coote, Robbie Coote (16)
2017 – Barbara Hacking, Jeff Craig, Andrew Battalli (10)
2016 – Christine Damianidis, Thang Le, Mason Damianidis
From our young buddy who went to the Cancer Camp.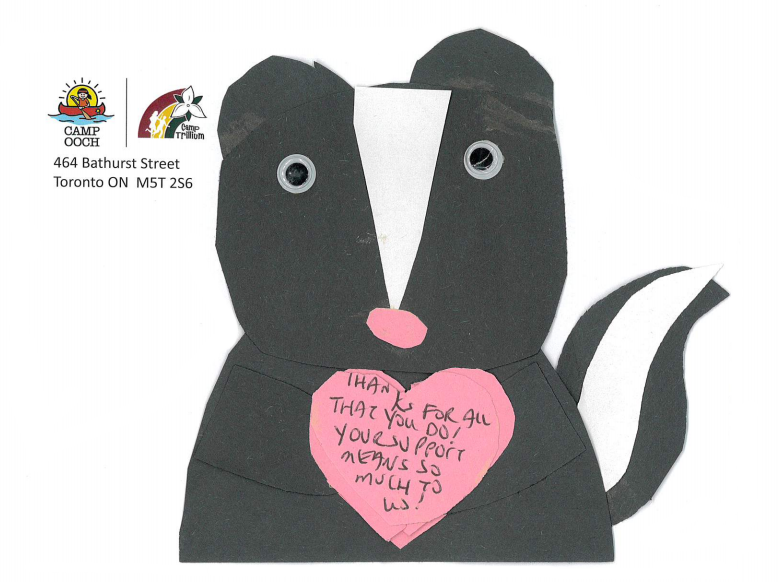 Veritas provides completely independent equity research. Our analysis and conclusions are based on an organization's fundamentals and business outlook. We don't make exaggerated price predictions or issue cheerleading reports. Instead, we realize that there are far too many variables affecting stock prices to peg their future values. While we may miss out on temporary price momentum, our philosophy is that over the longer-term there are certain investments that should be made and others that should be avoided.
www.veritascorp.com
Our mission is your marketing. We specialize in event promotion, custom clothing and employee incentives. No job is too big or too small. Quality, reliability, pride-TEEZA.
www.goteeza.com